10 Things You Need To Know About Temecula Before You Move There
1. Wine Lovers Will Rejoice
Home to hundreds of vineyards including South Coast Winery & Spa, which has been named the best California State Winery three times in the past five years. Try an afternoon of samples at the Cellar Lounge, Curry Vineyards Tasting Room or Fazeli Cellars Tasting Room.

2. Festivus Has Nothing On Temecula
If you love to be the life of the party, Temecula is the place for you. Annual festivals include the Temecula Valley Balloon and Wine Festival, the Temecula Valley International Film & Music Festival, the Temecula Wine and Music Festival and the Temecula Street Painting Festival. This city will keep you celebrating all year long.
3. Temeculans Always Double Down
Temecula is home to Pechanga Resort and Casino, the largest casino in California with more than 3,000 slot machines and 200,000 square feet of gaming space! A 1,200-seat theater plus three additional smaller performance venues host a wide range of shows and entertainers on a daily basis. It's practically a city unto itself.

4. Everyone In Temecula Is Full Of Hot Air
Hot air balloons make up half the entertainment at the Temecula Valley Balloon and Wine Festival-you can watch them launch at sunrise, glow after sunset, or take one yourself for a tethered ride. Local companies also keep the spirit afloat year round-A Grape Escape Balloon Adventure and Magical Adventure Balloon Rides are just two spots where you can hop aboard.
5. Come For The Weather, Stay For The Weather
Temecula is the ultimate Southern California cliché. The average high in January is 70 degrees; in June it's 83 degrees. The city was named one of Suntan.com's Top 10 "Best Weather Cities" in the United States, keeping company with hotspots like Honolulu and Miami Beach.
6. Temecula Tourism: It Isn't Just For Tourists
It comes as no surprise that tourists love Temecula. But tourism is actually a huge local racket-a $600 million city industry that continues to grow all the time. A study conducted for the Temecula Valley Convention and Business Bureau showed there were 6,580 travel-supported jobs for local dwellers in the year 2012, a whopping 476% increase compared to the year 2000.
7. Temeculans Are Serious About Playtime
Temecula was named a 2013 Playful City USA by the national nonprofit KaBOOM! for its 39 parks, 116,500 square feet of recreational facilities, and an impressive 43 acres of school sports fields and playgrounds for public use when school's out.
8. Eagles And Birdies And Bogeys, Oh My!
Temecula hosts seven plush golf courses, and 17 more are within 20 miles of town. With this many links, there are more than enough options to find the golf pros and country clubs that are right for you. If you're thinking of making a career of the game, Temecula's Professional Golfers Career College offers a specialized Associate's degree in Professional Golf Management.
9. Temecula Is Full Of Upstarts
The median resident age in Temecula is 33.4 years, compared to a California median age of 45.6 years. It was also named one of the top 20 least-expensive California cities to do business in by the Kossmont-Rose Institute, and a state-designated Innovation Hub. Add this entrepreneurial spirit to its practically perfect weather, wine and friendliness, and young people here have it made.
10. There's Plenty Of Horsing Around
If you're a horse lover you've come to the right city. Galway Downs features show jumping, cross-country and dressage-culminating in the annual three-day Galway Downs International Event. The venue is also home to the Temecula Valley Polo Club for anyone wanting to brush up on their game. And the Temecula Eq-Wine Riders offer day-long equestrian outings into the gorgeous countryside
If you would like to learn more about Temecula and what she has to offer, Contact Dan Miller at 951-387-5445

Experience Dan Miller's Untouchable Service Since 1986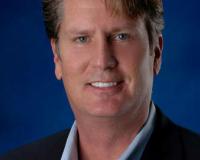 Author:
John Lewis
Phone:
951-640-8562
Dated:
July 21st 2016
Views:
271
About John: 26 years as Temecula and surrounding expert in Real Estate. From first and experienced owners to inv...