6 Steps In Buying A Home
Buying a home is a stressful time, but it is also a true reward to be handed the keys to your new home. Some steps to take when considering the purchase of a home are:
Check your credit scores and make sure there are no issues on your credit report that would hinder a loan approval. Obviously, the higher your score the better interest rate you will get on your loan. 700-720's you will get a good deal, but 750+ is the best. By checking your credit report you can clear any issues that may cause a "hiccup" in the loan application process.
Analyze your debt to income ratio. Buyers that purchase via a FHA loan, their home payment cannot exceed 31% of their monthly income. With conventional loans, a safe formula is 28% of your gross monthly income. Pay off credit cards if you can.
Save money for a down payment. Veterans need not worry about this factor if using their VA loan because VA = no closing costs and no down payment. FHA loans require a 3.5% down payment. Conventional loans have some programs that allow a 3% or 5% down payment. If you suffer from a short sale, the wait time for a conventional loan is longer than that of FHA. Check with your lender if you have a short sale in your history.
Get an idea on loan fees. Loan fees are approximately 3% of the purchase price. Asking the seller to pay closing costs or half closing costs is of course an option but never a sure deal, so be prepared.
Put money aside for upkeep, repairs, and maintenance on your new home purchase. Remember, if currently a renter the landlord pays for repairs, as a homeowner, that cost becomes yours. So putting money aside each month is a good budgeting decision.
Finally, get your preapproval so that when you begin your home search, you know what you can afford. Remember when looking for a home, it is an investment.
If you take these essential steps before buying your home, it can help minimize stress during the whole process, but there will always be bumps in the road. The better prepared you are, the easier it will be to handle these bumps.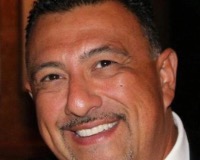 Author:
Team Saldana
Phone:
909-228-2728
Dated:
March 23rd 2015
Views:
531
About Team: ...