ARE YOU CONSIDERING DOWNSIZING YOUR HOME
Home – A special place that is filled with family memories. A place where the kids grew up. Now the kids are out of the house. You may be thinking, should I downsize to a smaller home? This may be a very difficult decision to make. Here are some areas to take into consideration that may help you make that decision.
REASONS WHY YOU ARE MOVING
Are you rambling around a large home and only "living" in a small section of the home? Are the kids out of the house and have started their own lives and families? Is the home too large and burdensome to take care of? Are you concerned with the amount of upkeep on the property? Are you concerned about the high cost of property taxes? Do you want to live in a community with activities to enjoy and socialize with neighbors in the same age range? Or you want to live closer to family. These may be questions you are asking yourself. However, before you just up and sell, you need to do the math. You need to get a ballpark idea of your potential savings.

COSTS
What will it cost you to make this move? A Realtor can provide you with a NET SHEET that will give you a breakdown of costs associated with the sale of your home. You need to know how much money you will net from the sale of your home. Your Realtor will also have good information about homes in various neighborhoods and their tax base. Also consider the cost to move. Are you moving yourself or paying for a mover? Try using this downsizing calculator to help you determine your potential savings from the Center for Retirement Research.

TIMING
Consider your age when moving. Moving is a big change in your life. Are you emotionally ready to move on? Also evaluate your physical ability to move. Moving while you are physically able is a big consideration.

WHAT TO DO WITH YOUR "STUFF"
If you choose to move into a smaller home, you will have to decide what to do with your belongings. Are you ready to part with your furniture, your collectibles, and items that will not fit in your new, smaller space. It may be emotionally difficult or it can be exhilarating to clean out and start fresh. Selling items may create extra cash to pay for your move. You may have to consider a storage unit for items you cannot part with.
What Are Your Future Goals?
Think about your future and ask yourself, what do I want for my future? What is in your best interest? Will I financially l benefit by moving? Do your research and talk to others. Your financial adviser, your Realtor, your family, your CPA. They may bring up points you had not thought of. In the end, moving is a life change. You want to make the right decision.
Know the value of your home. Get an instant valuation here...
***Experience Dan Miller's Untouchable Service Since 1986***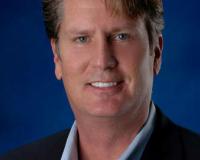 Author:
John Lewis
Phone:
951-640-8562
Dated:
July 14th 2016
Views:
86
About John: 26 years as Temecula and surrounding expert in Real Estate. From first and experienced owners to inv...