Are You Present When Viewing Real Estate
Why do you want to go inside the house or condo unit you're considering as your next home?
Seems like an obvious question, but buyers who do not think before they act, cannot act in their own best interest.
This real estate question should be answered before buyers step inside a property to ensure that the time spent on the premises is completely enlightening, practically informative, and highly experiential of space functionality.
Most real estate viewings last less than an hour. If you're not mentally present and sure what you are specifically going inside to accomplish, you may miss the "value" point and either disregard a poor-showing property or overvalue a professionally staged one. First-time and first-time-in-long-time buyers are particularly disadvantaged because they have little experience visualizing how someone else's home, a vacant property, or a set of builder's drawings could be transformed into their dream home.
Digesting all that a property has and has not got to offer in less time than you usually spend over a cup of coffee has always been a challenge for buyers. That challenge has become greater since smartphones arrived.
Our screen-time obsessions with message checking, picture taking, video making, and trophy sharing keep us habitually distracted. This is a problem for too many smartphone-carrying property viewers, too.
A recent VitalSmarts survey reported that 91% of the more than 1600 people involved had seen tourists miss out on an important moment by trying to capture it on social media.
Since buyers are "tourists" in someone else's real estate, this research may be extrapolated to explain why so many buyers spend more time looking at rooms through a lens rather than experiencing dimension and detail first hand.
How photogenic is any interior without the right lens, lighting, and staging? Shots of 3D rooms end as 1D grainy depictions that tell you what?even when viewed on a big TV screen? Invest time walking each room, standing where you'd stand, looking out windows to judge sunlight and noise, and measuring to visualize your furniture positioning. This information gathering can be backed up by a couple of pics, but not replaced by photos.
Can a video tell you how uneven or creaky flooring is or how slippery bathroom or foyer tiles are?
Practical information gathering should include testing how loudly flushing upstairs resonates in the kitchen and downstairs living areas—particularly in new homes. Capturing this on video may be a greater distraction than deciding if noise levels are liveable.
Taking phone photos to show family members is not be as useful as having them on the tour to add more pairs of eyes to the search for value and cost.
Professional Staging sets the stage for positive reactions which may not occur without decorative preparation and strategic furniture placement or absence. Part of staging ensures buyers obtain good phone photos, but what is being hidden or downplayed? Walking through rooms and viewing rooms from different angles should help you discover the true utility and functionality of the space relative to how you want to live and decorate.
Fear of being left out on social media can distract us from what is going on in front of us. Checking for messages during a property viewing means you're missing out on what you may have to live with for years. While you're glued to the screen, what issues and problems will you overlook?
Looking through a camera lens keeps you reacting to cosmetic aspects that can be altered while ignoring value factors like location, square footage, functionality. Concentrate on being fully present when viewing a property that could be your new home. Keep your complete attention and top-level observation powers engaged and intent on the task at hand. Don't make your mind up about a property when you're on the sidewalk. Reserve judgement until you thoroughly check out the real estate's potential and value.
You understand whether the professional showing you properties works for you or the seller, and how this will determine how the real estate is presented. Ask for details specifically relevant to your needs:
Why did you select this property to show me?

Where does any unrealized value in this property lie?

What concerns do you hold about this property's location?

Based on the professionals local knowledge, what might inspection reveal or miss about this property that should concern me? It is very important that you find an agent that has your best interests at heart. Please call me for an opportunity to discuss your needs for a perfect home for your family!! My name is Amy Gibbo, I work for Realty Executives and my cell is 951-303-7431. I will answer my phone from 8 am to 8pm. If I do not answer right away, I am with another client or on another line, I will call you back at the first opportunity.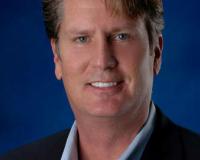 Author:
John Lewis
Phone:
951-640-8562
Dated:
May 5th 2015
Views:
432
About John: 27 years as Temecula and surrounding expert in Real Estate. From first time buyers and experienced o...