BUY NOW WHILE INTEREST RATES ARE STILL AT RECORD LOWS Nov 4 2015 15633 15
BUY NOW WHILE INTEREST RATES ARE STILL AT RECORD LOWS
The housing market is like a rollercoaster. One year can be the year for seller's and the next the year for buyer's. Right now, although seller's are not able to get what they want for their home, many are still selling. THIS is YOUR time to buy! Currently interest rates are at all time low's. A loan up to $417,000 for a fixed 30 years, the rate can be as low as %3.250, and as low as %2.750 for a 15 year fixed loan. Veteran loan rates are the same and have the added benefit of a "no-no" loan; meaning, no down payment and no closing costs. So although the market is not at it's greatest, it can be at it's best for you and your family to find a home you really love. There is also new construction happening which will increase jobs and revenue for cities. This time in the housing market can still benefit many people with jobs and new homes.
Take the opportunity to start your search with the right agent to get you into the right home. I guarantee you my due diligence in assisting you in buying your new home.
Jerry B. Bourassa
REALTOR
REALTY EXECUTIVES TEMECULA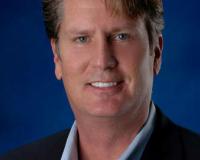 Author:
John Lewis
Phone:
951-640-8562
Dated:
November 4th 2015
Views:
128
About John: 26 years as Temecula and surrounding expert in Real Estate. From first and experienced owners to inv...