DONT GIVE UP ON PURCHASING YOUR DREAM HOME
Believe it or not, Americans are better off buying than renting in the majority of places across the U.S., but the number of renters continues to be at record highs.
Realtor.com® finds that it's cheaper to buy rather than rent in 80 percent of the counties in the U.S. That's because renters continue to face sharp increases in rental prices. A record number of renting households are leading to fewer apartment vacancies, which in turn continues to push rents upward, stated Jonathan Smoke,Realtor.com® chief economist, in a recent commentary.
But many renters – hoping to buy a house – are struggling to break into the housing market. About 81% of renters say they would prefer to own a home if they could afford to do so, according to the Federal Reserve's Survey of Household Economics. The tricky part is that 50% of renters reported that they lack the funds for a down payment and 31% of renters say they could not qualify for a mortgage.
But there is good news for renters that want to purchase a home! Many cities and counties have down payment assistance programs to help with the down payment. In addition, many mortgage programs, like FHA, require a very low down payment (3.5%) and allow low credit scores. Some private banks and credit unions also offer very competitive loan programs, with as little as NO money down, depending on the home price.
Before giving up on purchasing your own home, do a little homework, and talk with a qualified realtor or mortgage loan officer. They should be al be to assist you in looking at some creative options. Also, drop in or speak to local credit unions to see what mortgage programs they have available. You may be surprised that some good options are available.
I recently assisted a family purchase their first home, with absolutely no money down or mortgage insurance because they qualified for a down payment assistance program. They thought they would never be able to afford owning a home and are now enjoying their 3-bedroom home with 2 acres!
Funding availability for Down Payment Programs can vary from city to city or county to county. But it is worth checking out. Even if the total mortgage payment (incl. taxes & insurance) is the same or a little more than your current rent, you will be saving thousands of dollars through tax savings (and hopefully property appreciation). Plus the freedom that comes from owning your own home may be worth it!
If you have any questions regarding this blog, or would like to explore if you can qualify to finance your first home – feel free to contact me anytime at 760-889-8521. Leyda Bruning-Realty Executives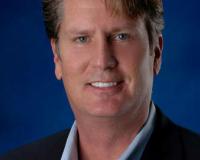 Author:
John Lewis
Phone:
951-640-8562
Dated:
June 29th 2015
Views:
305
About John: 26 years as Temecula and surrounding expert in Real Estate. From first and experienced owners to inv...