Dont Do These Improvements They Wont Help Sell Your Home Or Work For You
Trends come and go, and while everyone wants to be on the forefront, with a home that showcases the latest, greatest, hottest and chicest stuff, not all trends are created equal. And not all are meant for everyone.
Get vertigo from busy patterns? Perhaps you want to stay away from that herringbone backsplash. And while we're in the kitchen, let's talk about those counters…
1. Marble Counters
Those Carrarra marble counters sure look purdy on TV. In real life, they don't look so hot with red wine rings and etched areas where the polish has worn off. Porous marble is notoriously hard to take care of, with staining and scratching a high probability unless your OCD is on constant high alert. A sealer can help, said Houzz, but it won't turn marble into easy-care quartz.
"A sealer won't protect your marble completely, but it will buy you some time if you've left an acidic substance on your surface that wasn't wiped up right away," they said
If you really want the look of marble but with a lower-maintenance material, try the aforementioned quartz. It's non porous, doesn't scratch, and there are versions that can get you close to the look of the real thing.

Roomology
2. Stainless steel apron-front sinks
Farmhouse sinks continue to grace stylish kitchens, with stainless steel often the material of choice to continue a modern aesthetic. But stainless steel is easily smudged and scratched. If you have kids, dogs, or both, or are simply not looking forward to the care involved in keeping this looking good, perhaps a vertical slab of stainless steel in such a vulnerable spot isn't the right option for you.
3. Wallpaper
Ever helped someone scrape old wallpaper off the walls of their home? Even if you've only seen it on HGTV, you have an idea of how tedious it is. If you're planning to use a particularly bold or graphic print on your walls, take a step back and consider this: Do you want to be the guy on a ladder scraping off inches of wallpaper at a time from this room in a few years when you tire of this pattern you (mistakenly) covered every inch of this room in?

Pinkbluebaby
If the answer is no, perhaps a stencil, peel-and-stick wall covering, or a targeted area instead of a whole room is a better option.
4. Dark wood floors
Yes, they look sleek. But dark wood floors are the black cars of interior design. Ten seconds after you're done cleaning them, they look filthy again. Unless you have a home that self vacuums continuously, you might want to embrace a lighter shade. Might we recommend something that better resembles the color of your backyard dirt?
5. White upholstery
Dog hair. Fruit punch. Cocktail sauce. Muddy backyard. Bronzer. Crayon. Mustard. Those are just the first seven things that came to mind when we thought about what would end up all over our white couch.
There are, apparently, people who love their white upholstery and who will put that giant alabaster sectional right in the middle of the living room or flank their dining room table with six snow-colored captain chairs, and to them, we ask: You don't really let anyone sit there, right?
6. Pergolas
What is the point of a patio cover? To be covered, right? Unless you can somehow figure out a way to position your face under one of the narrow slats that comprise a pergola, you're not going to get much shade. If you really want some shelter, go for a gazebo or fully roofed patio cover instead.

TnT Builders
7. Rain showerhead
While rain showerheads may seem romantic (visions of tropical getaways, anyone?), only part of the population believes that. Women don't like rain showerheads, and you want to know why? Our hair. And our face.
That means:
The expensive blowout we just got was a huge waste of money;

We now have to spend more time blow-drying our hair because it got soaked;

Getting ready from here on out will take considerably longer because there's no longer such a thing as a quick rinse;

We will emerge from the shower looking like a raccoon and we will need extra time to remedy that situation.
Hundreds of gallons of water pouring down directly on our head is not relaxing…unless we're under a waterfall in Hawaii. If you must have a rain shower, do yourself a favor and add an additional, traditional showerhead that can be accessed separately.
8. Getting rid of the bathtub
There's a growing trend among bathroom remodelers, many of whom are opting to ditch the bathtub and go with a large walk-in shower if space is an issue. Removing a bathtub when it's the only one in the house or on the floor is not recommended—especially if you have kids or are in a neighborhood filled with young families. It could not only have a negative impact on your lifestyle, but also on how saleable your home is. Be sure to ask a trusted Realtor before making a change like this. If you are thinking of updating your home before selling bring in a Realtor. An experienced Realtor will be able to tell you what would help you sell and what would would be a waste of your money. At Realty Executives we are the Real Estate Experts. My name is Amy Gibbo and I would be happy to give a consultation on your home regarding what improvements would help your home sell better or possibly sell for more money. You may reach me on my CELL anytime at 951-303-7431 or email me at amyrgibbo@realtyexecutives.com.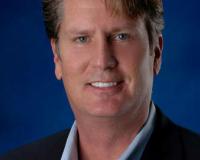 Author:
John Lewis
Phone:
951-640-8562
Dated:
September 4th 2015
Views:
278
About John: 26 years as Temecula and surrounding expert in Real Estate. From first and experienced owners to inv...