Hey Neighbor
As I always do when I have a home that should be sold but hasn't, I do regular a regular driveby to see what might be hindering my sale. This week I could barely park at one of my listings. What the heck ? After a little research I discovered that the next door neighbor had a total of 11 cars parked on, in front of and around his property as well as taking up all possible parking in front of my listing. Come to find out he is an auto dealer working out of his home. Great!! Now my first instinct was to call code enforcement and get them involved, but at the end of the day I can't fault someone for trying to make a buck to support his family. I went over to discuss the situation with the neighbor. After explaining to him that several buyers had passed on the home due to the parking and car situation, and simply asking him to fix the problem, he was kind enough to move the majority of the cars away from my listing. I impressed on him that he is truly affecting the sale of the home and that just isn't right or fair to the owner.
I don't think anyone out there truly wants to be the reason that their neighbors house isn't selling, but it is among the top reasons NOT to buy a home. If you know your neighbor is trying to sell their home then do the neighborly thing and keep your homes appearance looking decent enough to not deter buyers. After all, one day you will be selling your home and may run into the same issue with YOUR neighbor.
The best way to find your new home www.johnclewis.com
John C Lewis 951 640-8562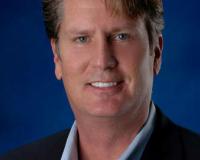 Author:
John Lewis
Phone:
951-640-8562
Dated:
March 7th 2018
Views:
336
About John: 26 years as Temecula and surrounding expert in Real Estate. From first and experienced owners to inv...