How Much Commission Is Fair
Often you here seller's question the amount of commission an agent charges. How many people really know what a normal commission is and what a good or low commission is and what impact that has on your home selling ? Let's start with the industry standards......
6% is the widely accepted norm for a residential sale. 10% is the norm for land. For this discussion we will use a residential home scenario. From the 6% commission a seller pays to their listing agent, the norm is to split that amount with the agent representing the buyer. 3% of the final sales price to each side of the transaction, buyer and seller agency. As a homeowner and consumer, you are certainly entitled to negotiate with any particular agent regarding the commission amount charged. There are times when a broker will set a minimum commission, meaning they will not allow their agents to list for less than a specific percentage. An average priced home of say $400k will result in a total commission amount of $24k ($12k to each side at 6%) The seller pays the listing brokerage at the close of escrow the full commission amount. The listing agent then pays the cooperating broker from their overall commission.
There is a direct impact on the amount of agents who will show a listing offering up a 2.5% or even 2% commission. Think of it this way....If you have a buyer that will consider several properties and an agent essentially "spends" that buyer on a low commission payout, they lose a portion of their income. If an agent accepts a listing at less than their full commission value, they will look for areas where they can cut services or advertising to make up for their loss. At 6% each agency side of the transaction gets their full value. The property gets marketed, assumably, with every tool at the agents disposal. The property is "seen" by all agents and gets more showings. Ultimately it has been shown that the home will then sell for more than it would at discounted commission amounts. Commissions are a big number in most cases. No debating that. There are those that attempt to sell "by owner" to save commissions. Again it is a proven fact that those homes either sell for much less than they should or end up being listed by an agent.
If you are looking to sell......call an agent who will be honest and up front about the commissions and the impact on your net result from your sale. A solid agent will discuss this area of the sale with you and come to a good commission percentage for all parties. If you have questions about selling your home, I encourage you to call me directly to discuss the best outcome of the selling of your home.
Thanks for reading!!
John C Lewis/Realty Executives-Temecula, Ca. 951-640-8562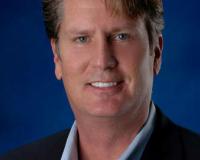 Author:
John Lewis
Phone:
951-640-8562
Dated:
June 2nd 2017
Views:
200
About John: 26 years as Temecula and surrounding expert in Real Estate. From first and experienced owners to inv...