How To Know If A Home Is A Good Buy
There is no perfect home, but it is possible to come close when searching for what works for you and your family. There are a few key things to consider when purchasing a home: price, location, condition, and features. The closer you get to meeting all that criteria, the better your chances of getting that good buy.
Price comes first. Without knowing your limit you are possibly looking at many places you cannot even afford. To find out what price is right for you, get a hold of the real estate professional that you trust. Your agent will get you connected with the right lender to determine your spending limit and at the best rate possible.
Features of the home are also essential. The size of your home will determine what activities you can accommodate. The number of bedrooms is important for convenience and comfort. You also want to consider if you have a guest. If you work from home you also want to consider a room that could be your office. It is also good to consider long-term needs. Such as if you will be housing an older parent or friend who would need a downstairs bedroom. Do you like to entertain? If so, indoor or outdoor? You want a home that meets your "must have" list.
Location is another factor to consider. Do you commute? How far from work will you be? How many hours will you be commuting? Is it worth it in tolls and gas to live in a certain area? Do you have children? How are the schools rated in that area? It is also imperative to ask your agent about special assessments. When I have a client inquire about a home, that is the first thing I look at before I take my clients to a viewing. Some assessments can be deal breakers, especially if the cost is an additional $4-5,000 a year on top of your property taxes.
Condition is also very important. Many sellers do not want to pay for repairs. Make sure you do your due diligence to have a termite and home inspection to determine if anything needs to be brought to code, or repaired. Fixer uppers are not bad, as long as you have the resources available to get the work done. Also, are you willing to "live with it" until the upgrades are complete? There is an advantage to buying a home that needs some repairs in that you can get the cost down a bit and get a good deal.
Most importantly, be prepared to compromise when buying a home. Sellers want to sell but not give their home away. Do not focus on finding that "perfect" home, but focus on its functionality for your family. Keep in mind that you can always make a home your own. It can be frustrating finding what you want, but it is worth it in the end.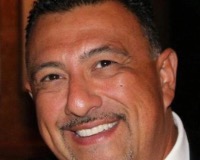 Author:
Team Saldana
Phone:
909-228-2728
Dated:
August 29th 2015
Views:
321
About Team: ...