I Believe In Miracles God Has A House For You
I have been a Real Estate Broker since 1999 (16 years) and I have been a Pastor since 1991 (24 years). And the bottom line is this, I have seen miracle after miracle. For me, seeing miracles in the housing market started when my wife and I wanted to purchase our 1st home. It was 1997, we only made $3000 per month and only qualified for about a $120,000. Interest rates were around 8%. IT SEEMED IMPOSSIBLE.
Long story short. I tried several agent. None of them seemed to know what they were doing, so I decided to just go get my own real estate licence and do it myself. Well, I did just that.We ended up buying a 4 bedroom house for $88,000 with only $2000 total out of pocket. Plus the seller gave us over $4500 for paint and carpet. God is so good!! We ended up selling the house a few years later for over $300,000. All tax free, since we lived in the house over 3 years.
Since that first miracle I have been helping buyers (and sellers) ever since. God is the God of the impossible, don't give up on your dream. Believe God and take action!!!! James 2:14-26 says that faith without works in dead.By the way, we just experienced our latest home miracle. Give me a call and I would be glad to give you the details.
Scott Kliewer 951-763-0702
The Pastor with the Properties
The Reverend who knows Real Estate
The Minister who can sell your Mansion
scottkliewer@gmail.com
www.scottakliewer.com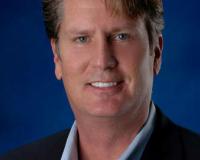 Author:
John Lewis
Phone:
951-640-8562
Dated:
November 20th 2015
Views:
1,768
About John: 26 years as Temecula and surrounding expert in Real Estate. From first and experienced owners to inv...