Nov 4 2015 15633 16
HOW TO MAKE AN OFFER ON A HOME BUYERS ADVICE
You're ready to make an offer on the home of your dreams. But before you do, make sure you're really ready. Ask yourself and your household members if this is the home for the next five or so years. Make sure everyone is on board with commitments to make it work, from putting off the dream vacation to putting in the elbow grease to clean, paint and do the yard work.
Have your real estate agent pull up the most recent sold comparables (CMA) within a reasonable radius of the home, so you can compare the home with other similar homes in terms of location, size, features, and amenities.
Next, consider the most current market conditions, so you can choose the right offer strategy.
In a buyer's market, discounts are common because there are fewer buyers, more properties for sale, and home prices are soft or falling so offers under list price are common.
In a seller's market, homes sell quickly for full price or higher because there are plenty of buyers and few homes for sale.
Whether you are in a buyer's market or a seller's market, your goal is to buy the home at a fair price. If you were the seller, what is the lowest possible price you'd accept?
To show the seller you're serious, include a copy of your lender's pre-approval letter, along with a cover letter summarizing your strengths as a buyer in terms of creditworthiness, flexibility in closing, and why you love this home. Include a copy of the comparables you used to show why your offer is a fair price for the property.
If the seller's home is offered at a reasonable price, don't waste time. Pay asking price or close to it. A home priced to sell will sell quickly and you'll lose it if you mess around.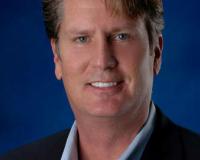 Author:
John Lewis
Phone:
951-640-8562
Dated:
November 4th 2015
Views:
179
About John: 27 years as Temecula and surrounding expert in Real Estate. From first time buyers and experienced o...