Relationships Between Agent And Client
The relationship that you have with your agent is very important when deciding to sell or purchase a home. Recently, I ran into two separate instances where an agent had breached their client's trust. One had moved forward with the listing by putting a sign in the front yard and ordering a termite inspection for a home without a signed contract. The other had given bad information to their client regarding a property that they had made an offer on. Needless to say, the listing agent and the selling agent in both instances lost their client.

In this day and age, we rely heavily on the internet for information. Unfortunately, not all information on the internet is reliable or correct. When choosing an agent, please make sure you speak with more than one. Ask your friends and neighbors if they know anyone that they can refer you to. Personalities are different. You need to find someone that is a good "fit". So before making a commitment, make sure you are able to spend time with the person that you choose to work with. You should feel comfortable asking questions. Every question deserves an honest answer, even if the answer is "I'm not sure, but I will see what I can find out."
Remember, real estate agents and loan officers have a language all their own and they speak it daily. They don't expect you to understand everything they say and often times they forget and speak to you in terms that need to be explained. Please, stop your agent or loan officer when they are talking about something that you don't quite understand. Ask them to clarify with you in terms that you are familiar with so that you have a complete understanding of the conversation that you are having. You are the customer and your agent and loan officer should do their best to service your needs!!
Buying or selling a home is one of the most important decisions you will make in your lifetime! Trusting the people that are helping you to realize your dream is an absolute must!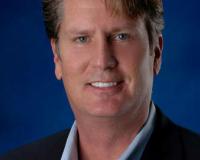 Author:
John Lewis
Phone:
951-640-8562
Dated:
February 15th 2015
Views:
165
About John: 27 years as Temecula and surrounding expert in Real Estate. From first time buyers and experienced o...